New Pokemon Games - The Loop
Play Sound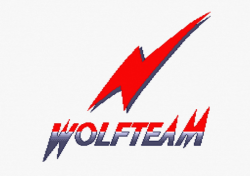 Namco Tales Studio Ltd. (株式会社ナムコ・テイルズスタジオ, Kabushiki-gaisha Namuko Teiruzu Sutajio?), formerly known as Wolf Team ((株)ウルフチーム, Urufu Chiimu?), or Wolfteam, was a Japanese video game development company founded in 1986. The company was renamed in 2003 when Telenet Japan sold part of its stake and made Namco the majority shareholder. Namco Tales Studio was originally the primary developer of the Tales series of games, as it had been since the series' beginning. On November 21, 2011, it was announced that the current Tales Studio would be dissolved and merge with their publisher, Bandai Namco Games. The successor to Namco Tales Studio, Bandai Namco Studios, was created after several development groups of Bandai Namco Games were merged together, integrating 80 former members of Namco Tales Studio into a new entity that would continue to create new games for the Tales series.
History
Originally headed by Masahiro Akishino, Wolf Team became independent from Telenet in 1987, was reintegrated in 1990 and merged with another Telenet subsidiary called Lasersoft, then was completely absorbed in an internal restructuring at Telenet in 1993, at which point most of the staff left together with Akishino. The remaining staff were the then-very-young programmer Yoshiharu Gotanda, designer Masaki Norimoto, director Joe Asanuma, graphic artist Yoshiaki Inagaki, sound composer Motoi Sakuraba, and sound effect designer Ryota Furuya. Wolf Team went on to create games such as Sol-Feace and Hiouden: Mamono-tachi tono Chikai, which faced weak sales. For Tale Phantasia, a game concept by Gotanda, they looked for an outside publisher with a better reputation. After approaching Enix, Telenet struck a contract with Namco.
Namco, however, insisted upon many changes to the game, including renaming the title to Tales of Phantasia. The conflict over these changes pushed the game's release from 1994 into late 1995. Most of the initial staff left during this dispute and founded tri-Ace in early 1995. To continue the lucrative arrangement with Namco to develop the Tales series, Telenet re-staffed Wolf Team and retained some other staff, such as Motoi Sakuraba on a freelance basis. They developed or co-developed nearly every game in the series until Wolf Team was renamed to Namco Tales Studio in early 2003 and Namco assumed majority ownership. In October 2007, Telenet filed for bankruptcy and closed its doors, likely putting an end to the Wolf Team name.
At the time of its renaming, Namco owned 60 percent of this venture, Telenet Japan and Kazuyuki Fukushima retained 34 percent, and Tales series director Eiji Kikuchi received 6 percent. Kikuchi, who was the head of Telenet's game development department for ten years, left Telenet to head the new team full-time. Effective April 1, 2006, the then-newly-merged Bandai Namco Holdings bought the remaining shares from Telenet Japan, cutting the last link to the developers' former employer and increasing its stock-holding majority to 94 percent. Currently, Bandai Namco now owns 100 percent of the company.
Namco Tales Studios remains the primary developer of the so-called Mothership Titles of the Tales series, with the exception of Tales of Legendia and Tales of Innocence. Legendia was developed by an internal Namco development team called "Team Melfes", featuring a unique battle system developed by some of the creators of the Soulcalibur series of games, also a Namco property, which is why it is so different from the others. Innocence was developed by an independent developer, Alfa System, which also developed various spin-off games in the Tales series.
Development Teams
Namco Tales Studio was originally separated into two main teams known as "Team Destiny" and "Team Symphonia". Team Destiny involves the developers who worked on the Tales series prior to the creation of Namco Tales Studio, with the latest release at the time being Tales of Destiny 2, which serves as the source of their team name. Team Symphonia consists of an alternate set of developers who began to work on the series with Tales of Symphonia, though the team name itself did not come into use until the development cycle of Tales of the Abyss.
Since the release of the PlayStation 2 remake of Tales of Destiny, the members of both Team Destiny and Team Symphonia have collaborated together with the development of their original titles, leading to less of a distinction between the actual teams. Because of this, many fans have come to accept that "Team Destiny" games encompass a certain style of gameplay, including the use of unique battle mechanics such as the Force Cube or Chain Capacity systems, as well as full-body skit dialogues, whereas "Team Symphonia" games include the use of standardized battle mechanics such as Over Limit mode, TP consumption for all artes, and portrait-style skits.
External links