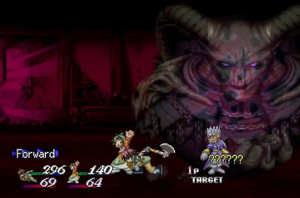 Summon Demon (サモンデーモン, Samondeemon?) is an offensive summon used by enemies in the Tales series.
Arte Description and History
When executed, the user summons a demon that lifts its fingers and causes infernal energy to rise and engulf their foes. In Tales of Phantasia, it is a Divine Power spell and the only such spell capable of dealing damage.
Appearances
Original Titles